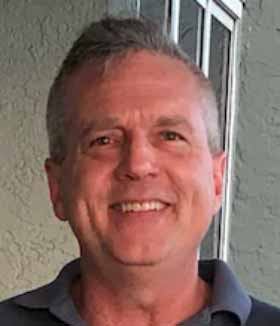 Steve has served in executive management positions at four separate colleges including, City College, Gainesville, Lincoln College of New England, South University, and The Art Institute of Fort Lauderdale. His higher education management duties include: Department Chair; School Dean; VP Academic Affairs; Senior VP; President; Executive Campus Director. He serves on the Board of Directors for SIATech Charter School in Gainesville.
He has 35 years of experience in the education field. He designed curriculum, launched, chaired, and taught cutting edge degree programs in Telecommunication Management, Web Design, Digital Filmmaking, Advertising, Music and Video Business, and Media Business, at the Art Institute of Fort Lauderdale, James Madison University, and Lincoln College of New England.
He is a ten-year U.S. Navy veteran possessing certifications and training as a Corpsman, E.M.T., and Neuropsychiatric Tech., with clinical and management experience at the largest Psychiatric facility in the U.S. military. He holds two graduate degrees (MBA & MS), is published in several academic journals, and certified to teach math, science, and social studies.
Schwab recently penned seven epic fictional novels in a series, and is actively searching for a literary agent. When his imagination isn't circling the far side of the Milky Way, in search of unusual life forms to contrast with the wacky human species, he is at his laptop researching & writing, playing Uber dad, walking his dogs, feeding chickens, strolling his gorgeous woods, or canoeing ponds on his north Florida homestead. He has six children with his wife of 24 years.