Contemporary Chinese Pulse Diagnosis®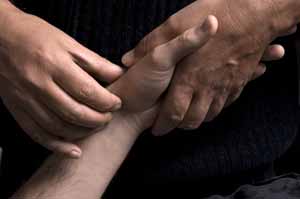 Dragon Rises College of Oriental Medicine is best known for Contemporary Chinese Pulse Diagnosis®. This extensive and comprehensive diagnostic technique is an ancient art which studies the twenty-eight pulses found on the wrists. Each position tells us something about every organ, the function of the organ and how the organs contribute to the body by way of Qi and blood, as well as the health of tissue, fluids, and the homeostatic process within the body.
Pulse diagnosis reveals critical information that can greatly alter treatment strategy, and the most incredible aspect of this diagnostic technique is its preventative abilities. A thorough examination of, and diagnosis using, the pulse can read serious disease potential one to three years in advance, as well as help the practitioner to understand acute issues that may also be occurring now or contributing to future problems.