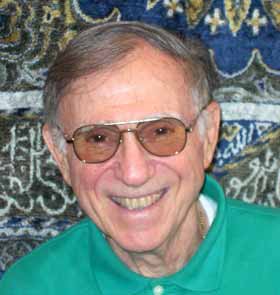 Leon I. Hammer, M.D., is a graduate of Cornell University, Cornell Medical College, and the William A. White Institute of Psychoanalysis and Psychiatry.  Until 1971, he practiced psychiatry and psychoanalysis, directed a child guidance clinic and Drug Abuse Councils on the Southeast Shore of Long Island, taught at Adelphi University, and was Psychiatric Consultant and associate professor at Southampton College in Southampton, New York.
After working with Fritz Perls and Alexander Lowen and John Pierokosover a period of eight years, he began a study of Chinese medicine in England during 1971 – 1974. with Dr. J.D. Van Buren. Since 1974, he has followed a Chinese Master in New York City weekly for eight years and in 1981, spent four months studying this medicine in Beijing, China.  He has practiced Chinese medicine from 1973 through 1989 in East Hampton and Saratoga Springs, New York.
Until recently he taught the Shen-Hammer Pulse Lineage workshops and various aspects of Chinese medicine in the United States, Europe, and Australia, and is continuing to write in the field. He has currently written and published eight books, another soon to be published, forty-three Journal Articles, twenty-four Lessons and nine on U-Tube.
In 1981 he joined his wife Ewa Hammer and two colleagues to begin the three year fully accredited Dragon Rises College of Chinese Medicine granting Master Degrees and currently creating Doctoral degrees in  the near future.
The term COM, Contemporary Medicine, has been used to describe Dr. Hammer's contribution to Chinese Medicine.