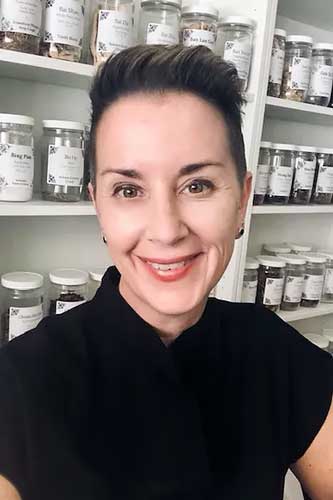 Dr. Jessica Fritz, DACM, AP is a nationally board-certified and Florida licensed Acupuncture Physician and Doctor of Acupuncture and Chinese Medicine. She holds a doctorate from Pacific College of Health and Science and a master's from the Academy of Oriental Medicine at Austin (AOMA) Graduate School of Integrative Medicine. Her specialties include pediatrics, women's health, and internal medicine.With over a decade of clinical experience, Dr. Fritz utilizes Chinese herbs, Japanese acupuncture techniques as well as Tui Na bodywork in her treatments at Root Therapies Acupuncture & Apothecary in Sarasota, FL. ​Dr. Fritz teaches acupuncture and clinical courses at Dragon Rises.
Prior to becoming an Acupuncture Physician, Jessica lived in Beijing, China for several years where she studied Mandarin Chinese and practiced Tai Chi and Kung Fu at the Beijing Language and Culture University. She has a Master's degree in Anthropology from the University of Maryland and has worked in women's health nonprofit organizations in Washington D.C..
Educational and Professional Certifications include:
Pacific College of Health and Science, DACM 2021
AOMA Graduate School of Integrative Medicine, MAOM 2005
University of Maryland, Masters in Anthropology 1999
Licensed Acupuncture Physician (Florida AP3854)
Certified in Acupuncture Point Injection Therapy (APIT)
Dr. Fritz practices at Root Therapies when not teaching.